What a waste!
yazaki's environmental DNA

yazaki's founder, Sadami Yazaki, advocated the "Mottainai spirit" which says "waste is a resource. Anything can still be used if you put your mind to it.".

In March 2006, Ms. Wangari Maathai introduced the word "Mottainai" as a slogan for environmental protection at the United Nations commision on the Status of Women."Mottainai" is now a common language in the world.
Development of environmental system business centered on the use of heat
Achievement

Absorption chiller manufacturing

50

years of experience

Number of Yazaki absorption chiller in operation

Approximately

25,000

units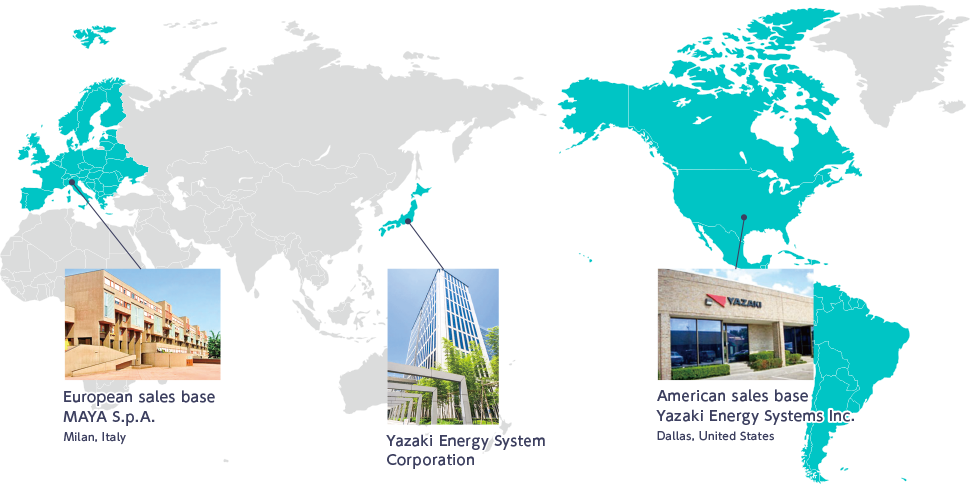 Since Yazaki released its absorption chiller in 1970, it has been adopted in countries around the world for air conditioning and cooling systems that utilize cogeneration and waste heat from factories. As a heat specialist, we contribute to energy saving and CO₂ reduction by proposing optimal waste heat utilization methods and air conditioning cooling systems for each customer's building and application.
It all started with a "recycle bin, nnot a trash can"(Founder Sadami Yazaki's word")

History of activities based on Yazaki's environmental DNA
1929

The founding president, Sadami Yazaki, started selling electric wires for automobiles as a private business.
1941

Established Yazaki Electric Wire Co., Ltd.(the beginning of Yazaki Corporation)
1963

Renamed "Yazaki Electric Wire Co., Ltd." to "Yazaki Corporation" and established "Yazaki Electic Wire Co., Ltd" as a manufatruing company.
1970

Launched direct-fired absorption chiller.

Developed absorption technology that uses various types of heat to create chilled water, and started selling absorption chiller.
1974

Completed the world's first solar house.

For the first time in the world, we succeeded in operating a heating and cooling system that uses solar heat as an energy source.
1976

Started selling solar water heater "Yuwaiter"
1977

Released Blue Panel and water fired absorption chiller.

Started selling commercial-use solar heat collectors that generate hot water using solar heat and water fired absorption chiller that can produce chilled water from hot water.
1998

Opened "Y-city" in Susono city, Shizuoka prefecture to consolidate head office functions.
2006

Started a biomass regional environmental model project in Yusuhara Town, Kochi prefecture.

In collaboration with Yusuhara Town, Kochi prefecture and the Yusuhara town forestry cooperative, we started a woody biomass regional environmental model project.
2008

Operation of "Yusuhara Pellets"/Wood pellet fired absorption chiller launched.

We are working to realize a low carbon society centered on forest regeneration, such as the operation of Yusuhara pellet, which produces wood pellets, and the sales of wood pellet fired absorption chiller.
2012

Established Yazaki Energy System Corporation(formerly Yazaki Electric Wire Co., Ltd.), to become a comprehensive producer of all types of energy.
2021

Launched water fired chiller for cogeneration. By recovering hot water up to a lower temperature, the waste heat of the generator can be fully utilized.
Contributes to improving the overall efficiency of cogeneration systems.
We continue to explore various effective ways of using heat to realize a carbon neutral society.